Custom Cut Mirrors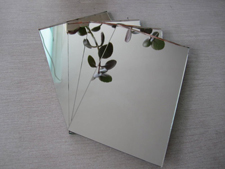 Advance Auto Glass & Mirror also creates and installs mirrors for vehicles, homes, and businesses in Regina. We provide free estimates for mirror projects of any scale.
Side & Rearview Mirrors
Fender benders and serious accidents alike, as well as worn adhesive can cause side and rearview mirrors to fall off, crack, or shatter. Advance Auto Glass & Mirror repairs and replaces side and rearview mirrors for any type of vehicle. We have new and used mirrors in stock or available to order. We can also custom build mirrors as needed. Get the mirrors you need to see the road around you while driving at our repair shop in Regina.
Custom Cut Mirrors
At Advance Auto Glass & Mirror, we know every home and business is unique, requiring different shapes and sizes for their mirror requirements. We offer custom-cut mirrors to fit any space. Whether you need a mirror for your bathroom, living room, master bedroom, or anywhere else in your home, we can create the perfect product. We also provide mirrors for commercial applications, including dance studios, restaurants, hotels, public restrooms, spas, and many others. For a combination of durability, style, and function, our Saskatchewan mirror company will create the solution you need.
Beveled Mirrors
Ideal for vanities, foyers, half baths, showers, and more, our beveled mirrors can be custom designed for a variety of purposes, adding sophistication to any room. We have single and wide bevel options. Stop in or call today to learn more about these product options.